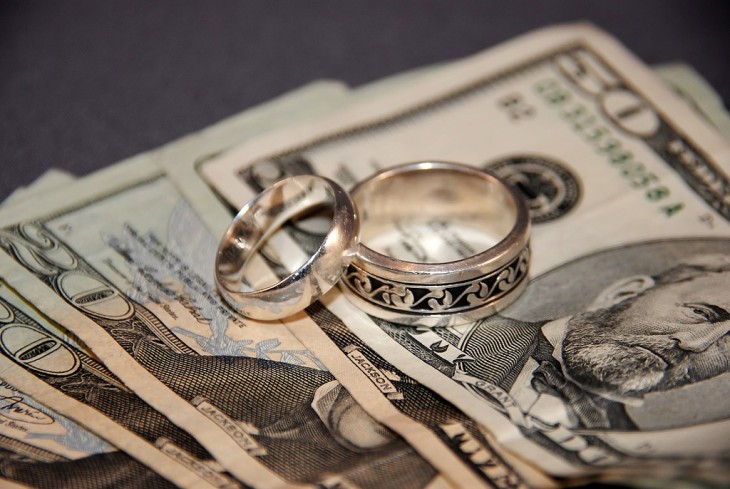 The average cost of a wedding in the United States today is around $35,000. It is one of the most expensive events in one's life. Though a wedding happens only once in your life and you deserve the perfect event ever, it may not be practical for everyone to spend $35,000 for a one-day party.
Those of you who want to use that $35,000 or more on other things, don't worry. You can still have that dream wedding within a practical budget. Simply follow these awesome budget wedding tips and you'll be sure to have an amazing day without the hassle of having to pay the debts afterwards.
1. Wedding Venue
There are two things that you have to decide on the instance you decide to get wed: the venue and the date. These are two intertwined things when you want to save some bucks.
For the wedding venue, choose something outside the city limits and definitely not in a tourist place. For the date, pick a day that is not a weekend (meaning, Friday and Saturday), so you can have bigger discounts from your wedding suppliers.
2. Food and Drinks
Instead of hiring a caterer to provide the food and drinks, why not make them your own? You can ask your family or friends to help you with making appetizers or even shaking up your own cocktail drinks.
If this is not possible, hire an up and coming chef to provide the food for your wedding. Still not possible? Serve heavy appetizers and light main entrees, so that the people won't be hungry but they'll still be satisfied.
3. Photography and Videography
At the end of the day, all you will have from your wedding are your pictures and your videos. These two services can cost a lot, but you can save on them by hiring someone who is only starting in his career or who shoots weddings and other events as a side gig.
Maybe you even have a friend who's a photography enthusiast? Why not ask him to provide the service as a "gift" to you?
4. Entertainment
What is a wedding reception or ceremony without music at the background? A band or a DJ can be quite expensive, so you better hire someone who's willing to give you great discounts.
Most indie bands or student bands are cheaper and infinitely more talented and passionate. Hire them. You can even ask a family member or a friend to perform.
5. Party Favors
Instead of customizing or personalizing the party favors, you can simply buy Nakpunar Globe Jars with Gold Lids and put candies or chocolates in it. You don't have to have them personalized. Candies and other treats will make them pretty on their own.
6. Flowers
Though they make everything beautiful, they can be quite expensive. You can be wise in choosing the kind of flowers you want in your ceremony and reception, and you can reuse them throughout the day. Those flowers on the aisles can be used as table centerpieces.
7. Wedding Dress
Every bride deserves the perfect dress. And while all brides want a Vera Wang for their dress, not everyone can afford it. If you can be wise with your choices, you'll still feel like every bit a princess come your wedding day. The important thing is you're marrying your soulmate.