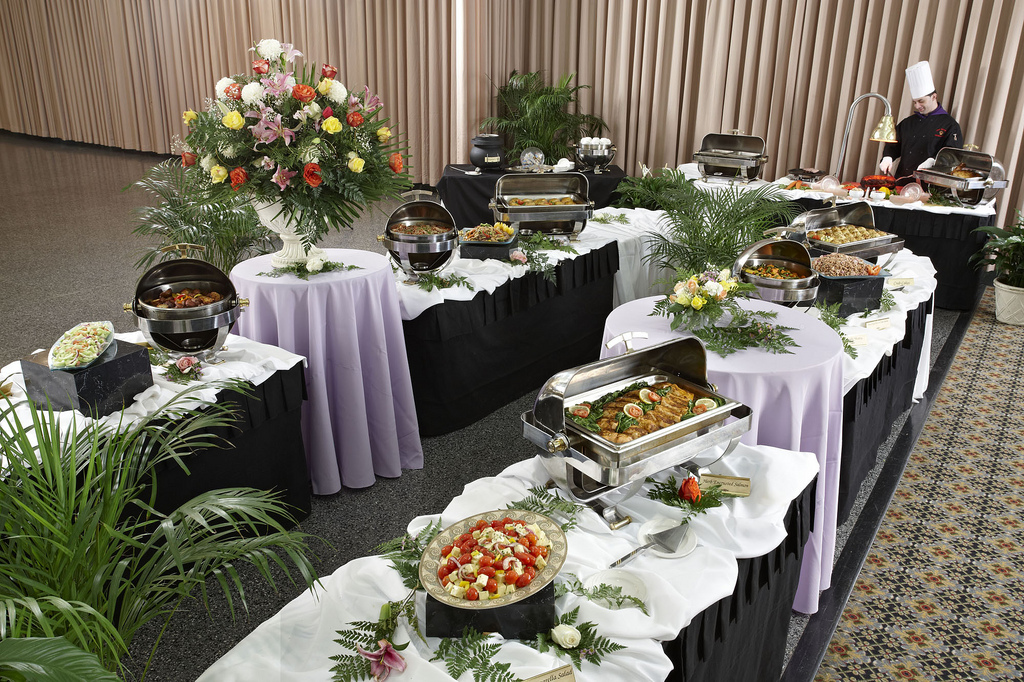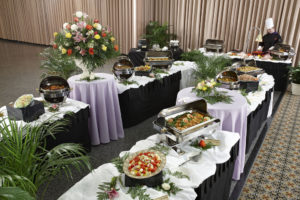 The food that you will serve at your wedding will be one of the main topics of conversation among your guests. That's why brides are always pressured to provide the best food for their party guests. Some brides are lucky to have a wedding venue that provides on-site caterer while other brides need to find a separate caterer.
Finding the right caterer is one of the most overwhelming decision to make for your wedding. Here are eight rules for finding a caterer:
1. Figure Out Your Budget
You can make a shortlist of caterers depending on your budget. If you know you cannot afford a particular caterer, then don't email that company. Figure out how much you can spend on food and drinks—from the appetizers to the cocktails. When you provide your caterer with your budget, they can personalize and tailor-fit the menu for you.
2.Ask Suggestions and Recommendations From the Venue
Most venues will have a list of preferred vendors and suppliers. Ask your venue if they have caterers they can recommend to you. If the venue management and caterer know each other, there's a big chance that they will work more harmoniously.
3. Get Multiple Proposals
You must be able to compare and contrast the cost, and the only way you can do that is to get multiple proposals from different caterers. You can then differentiate the menu, the service, and the prices. It is also important to provide the caterer the final headcount of your guests, so they know how much they should prepare in terms of food and how many people they need to deploy to your venue.
4. Ask About Linens and Dinnerware
Your venue might not provide tables, chairs, linens, and dinnerware. If that is the deal, you need to ask your caterer to provide these items. This may cost an extra fee, but maybe you can negotiate well with the caterer.
5. Communication is the Key
How the food taste is the most critical part of a caterer's job, but how they treat their clients is even more important. If the company is slow at getting back to you with the information you need, maybe they are not the right caterer for you. Consider crossing them off the list of your preferred suppliers.
6. Arrange for Food Tastings
Now that you have a shortlist of caterers, you can schedule food tasting with each of the service providers. You cannot sign the contract without having a sample of their food. After all, they are going to serve this to your guests, so you have to know how delicious (or not) it is.
7. Read Reviews
This is one of the first steps you need to take when choosing a caterer—read reviews about the company you want to hire because these testimonials would tell you a lot of things about the quality of the food and the service.
8. Sign the Contract and Choose the Menu
Read the contract thoroughly and as soon as you understood every little detail, sign on the dotted line. After that, choose your menu and coordinate the motif of your wedding and other details the caterer needs to know. It's important to always work as early as possible to give yourself more time to deal with future problems (as they arise).