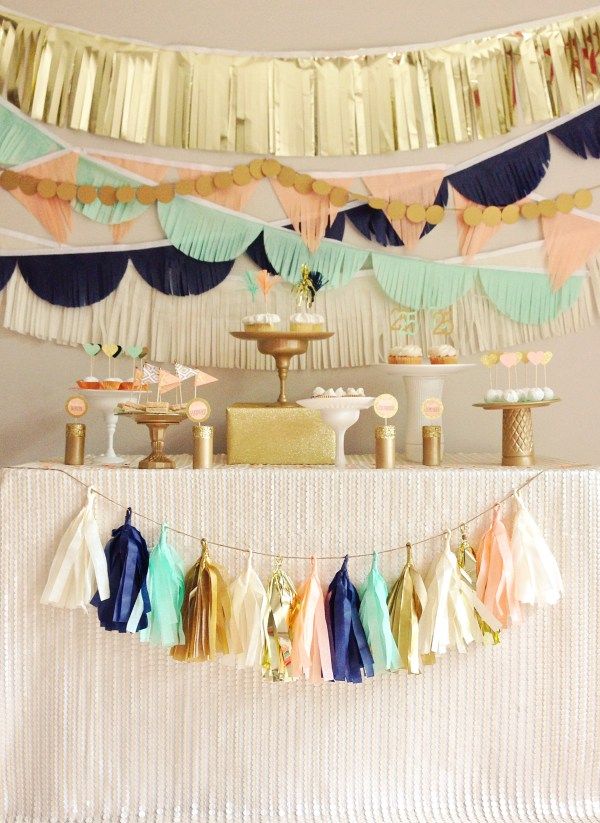 When we say we're planning a party, it's easy to see how difficult it could be. The preparations for a party are usually what set us back. Imagine having to choose the venue, the food, the date, the people to invite, etc. Not to mention that we also have to think of imaginative ways on how we can promote the party and make sure that it's going to be a successful one.
And then, there's the absolute beast of all: How are we going to fund this party? Money is obviously a big factor when it comes to hosting a party. If you have an unlimited budget, then good for you. But as with any ordinary person who has a budget in place, you have to be wise with your money and make the most out of it.
The absolutely best way to have an elegant but a budget-friendly party is to DIY (do-it-yourself) most of the elements such as the lights, the sounds, the entertainment, the favors, etc. There are shops that cater to party supplies and can provide you with the right resources to make a party from scratch.
Here are the effective ways to DIY your party:
1. Buy Your Own Décor Lights
One of the most expensive elements of any party is the décor lights. Think of any party you have gone to in the past months. Weddings? Birthdays? Anniversaries? Product launch? The lights create the right ambiance for these events. In fact, a lot of event organizers spend hundreds of dollars on décor lights just to get the right ambiance and feel of the place. You can create that "ambiance" on your own by buying Solar String Lights or Battery-Operated Silver Moroccan Orb LED Fairy Lights. Invest on these lights and throw them around the room's ceiling. They'll create a romantic and elegant glow to the whole room. You may even use these décor lights for future events.
2. Ask a Friend/s to Perform
Do you know someone with an angelic voice? Maybe your brother is in a band in a local university or college? To save on entertainment cost, you can ask your friend/s to provide the entertainment needed. Whether it's singing, dancing, performance arts, or the like, we're sure you have someone in mind who can set the stage on fire for the party guests. Think long and hard. We're sure there's someone in your circle who can provide the entertainment you need in your party.
3. Consider Doing a Potluck
If it's an informal party, you can ask your guests to bring in their own food. Make sure to ask everyone what they're bringing, so that there'll be no duplication of dishes. Don't worry if this sounds a little cheap. Everyone understands that we should save as much as we can. Besides, a potluck is a good way for everyone to test out what secret culinary skills you all have.
4. Craft Your Own Invitations
In creating an invitation for your party, all you really need is a printer and a laptop or desktop. You can download loads of templates from the internet and customize these based on the details of your party. Invitations can be quite costly, too, so you have to save on these as much as you can.